David Ryley: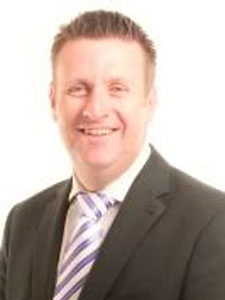 Managing Director
David is a Chartered Financial planner, Fellow of the Personal Finance Society and also CEO of a successful Wealth Management firm based in Nottingham, formed in 1999. David is a serial entrepreneur and also has a strong interest in philanthropy, having founded and set up the 1% Matters charity. He has always had a huge love for the game of football, both watching and playing. In 2012, David decided to combine forces with Gino Culbertson & Tony Dorigo, to create an agency for professional footballers, which is at the forefront of the modern game and has the players' welfare and interests at the core of the business. Protection of Pro-Vision players in both football and non-football matters is David's utmost priority along with benefiting deserving charities along the journey.
Gino Culbertson:
Director
Gino, having passed the FIFA panel in 2000 to obtain his FIFA Licence, has become a highly respected agent renowned for conducting himself with both professionalism and integrity. He has represented players at almost every level in the game, both in the UK and abroad. Coupled with his enthusiasm, passion for sport and his wealth of commercial and financial experience gained over the past 25 years working with 'blue chip' organisations, this underpins the quality of the trusted and valuable service he provides to his clients.
Tony Dorigo:
Consultant
The highly respected Australian born former England International takes advantage of over 20 years of experience and contacts within professional football. With a playing career that included Aston Villa, Chelsea, Leeds United, Torino, Derby County and Stoke City, Tony can now also add his expertise and contacts as a media and football pundit/commentator to the benefit of our clients having worked with Sky, Eurosport, ESPN amongst others, plus presently with BT Sport and beIN SPORTS.
Michael Murray:
Director of Recruitment
Michael was the director of Youth Football at Birmingham City FC for ten years. He then went on to lead the Midland Recruitment department for Aston Villa FC, which he held for over seventeen years. Now, Michael is our Director of Recruitment, he not only identifies elite talent and works with our players to help them enhance their careers, but has also built up a great reputation in working with Academies across the UK.
BIRMINGHAM CITY FC:
Talent Scout, Youth Development Office, Director Youth Development Programme, U9's to U21's Recruitment reporting to BCFC Board
ASTON VILLA FC:
Head of Recruitment AVFC Academy (Midlands), Head of Pre Academy Recruitment, FA Talent Identification Course, DBS Checked
Jamie Atkins:
Athlete Performance Coach
Jamie is an Athlete Performance Coach who works as part of the Pro-Vision team to deliver functional based training sessions to our clients. These sessions aim to bridge the gap between pitch and gym based workouts, making sure that our clients are as fit, strong, robust as possible as well as reducing the risk of injuries. It is imperative for our clients to have 1:1 time dedicated to them away from their clubs/teams to work on individual goals that are specific to them as a player; this in turn will help performances come game time and leave players one step ahead of their opponents. The types of work Jamie delivers to our clients ranges from strength and conditioning to improving agility, speed, power, game related movement patterns, body shape/movements and reaction times.
Dale Wright
European Consultant
Despite having business interests in the finance sector, Dale has a wealth of experience within professional football spanning over the last 25 years.  He previously worked for one of Italy's leading sports management companies and, aside from player representation, he has been involved in numerous high-profile Anglo-Italian transfers.  In the past he has also represented Juventus FC and the Cameroonian FA.
Dale's role is to develop Pro-Vision's interests with Clubs and players across Europe and, in particular, Italy and Scandinavia.
David Vedmore
Player Liaison
David, who is based in the North West, played non-league football for several Clubs over a period of 20 years.  He then became a scout and worked within the Academy system, firstly for Everton and then Manchester United. He also has an excellent network of contacts in Academies and Clubs across the UK.  David has a wealth of experience and the ability to identify, support and mentor emerging talent within the game which is an important role within the Pro-Vision Team.
Harry Marlow
Player Liaison
Harry is a soon-to-be graduate from the University of Nottingham who has studied Philosophy for the past three years. He is an ambitious individual with a passion for football, both playing and watching regularly; and being from London, Harry gives us access to connections and opportunities in the area. He has gained valuable experiences from sports management companies and is looking to develop his skills and knowledge with Pro-Vision. Harry is a very easy and approachable individual who believes in the importance to provide the best quality service for our clients.
Rebecca Jamison:
Player Welfare
Becky Jamison joined the Pro-Vision team in late 2017 to assist with the player-liaison and the welfare aspects of the business. A wife and mother of three, Becky is a trained beautician and takes an active interest in the natural health & wellness sector.
Alex Berridge:
Player Support & Administration
Alex has a wealth of experience in not only administration, but also support and event management, plus her role of Personal Assistant in major organisations, all these skills and attributes she now brings to her role with Pro-Vision Football.
Press Relations and Media
We have as part of our team one of the UK's top sports journalists who is there to assist our clients in terms of raising their profile and exposure, plus handle any press and media matters or issues.